T/Sgt Paul G. Sattler 14th TCS
I have recently been in touch with Matt Sattler who is the great nephew of Paul, his Father David is Paul's nephew. They have kindly provided us with photos and documents. I'm not sure where to put them as they cover several topics and it is possible that there could be some duplication but will group them here for now.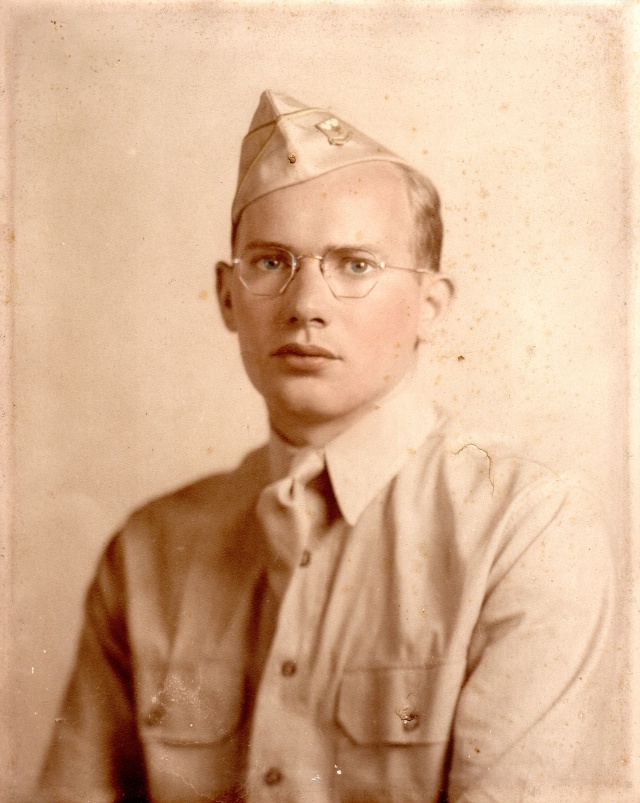 " />
T/Sgt Paul Gordon Sattler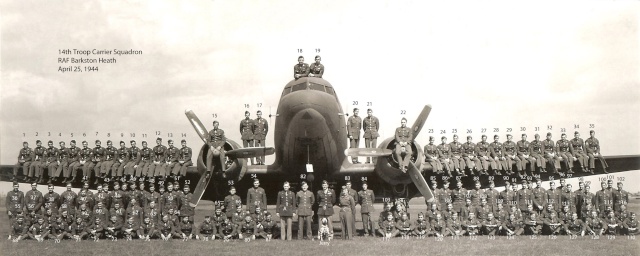 " />
Paul Sattler is third from the right, sitting on wing (#33), unit photo taken April 25th 1944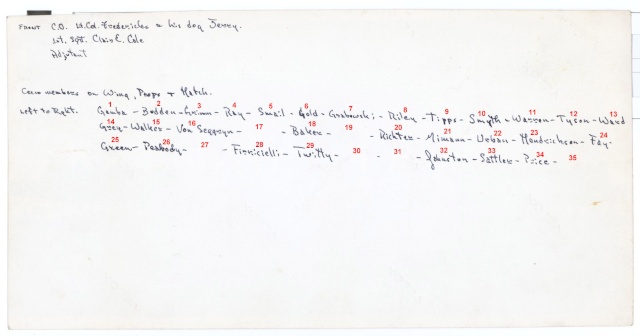 This list by C N Fay goes with the previous image and identifies some of the men
" />
Taken August 4th 1944 after Air Medal presentation for participation in D-Day, Sattler is #26 
Photos taken by Paul while in flight.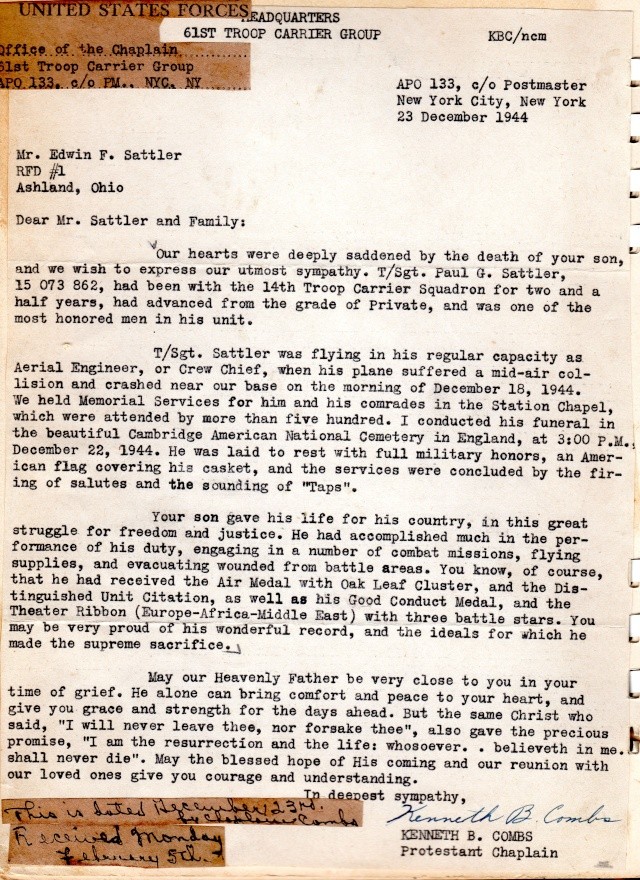 Letter from the Barkston Heath Chaplain sent to his parents. He was later disintered and reburied
in Ashland, OH (memorial service on April 8th 1945 per the memorial service program below.
Tribute in local news paper.
Thanks once again to Matt & his Father
Dave