I recently visited the American Cemetery at Madingley to pay my respects to the fallen men & women there. It was humbling and moving to stand among the geometric lines of graves set in beautifully kept surroundings. Such a serene place for those who fell with so much trauma.
One of the reasons for the visit was to find the crews from the B-24 / C-109 collsion who were not returned home. The Staff were extremely helpful and I was honoured when they offered to dress the head stones for me to take photographs, this involves filling the inscriptions with damp sand from Omaha so that it shows up better, normally reserved for relatives. They are attempting to compile obits for as many of the fallen as possible, to this end, I have offered to provide them with all of the information on the crews that I have along with photos. The experience was made even more special when a lone B-17 from nearby Duxford flew over several times.
not sure why this photo has rotated during the upload.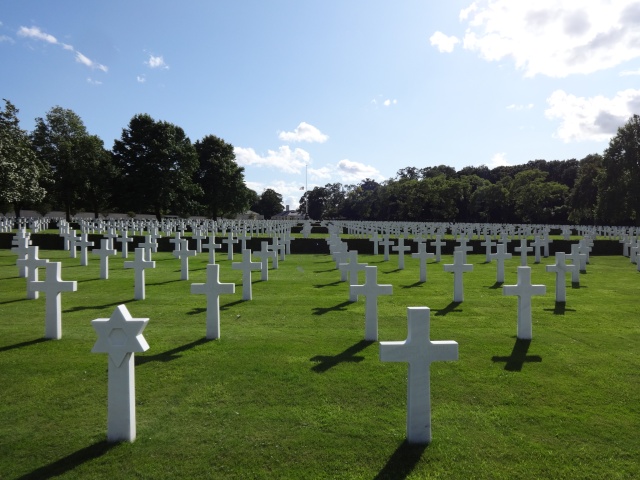 Flag being lowered at the end of the day, with sounding of Taps.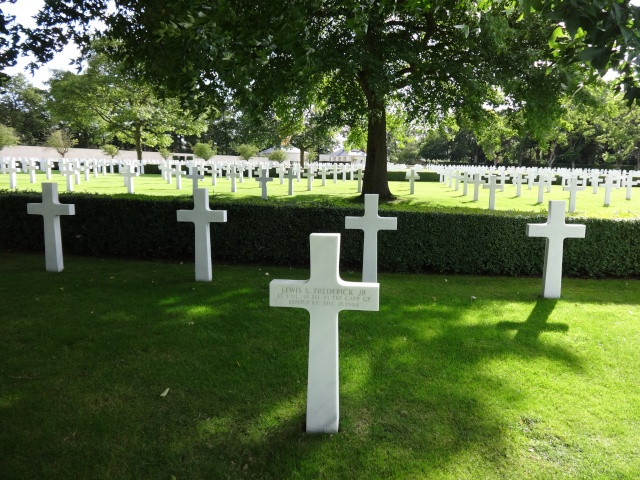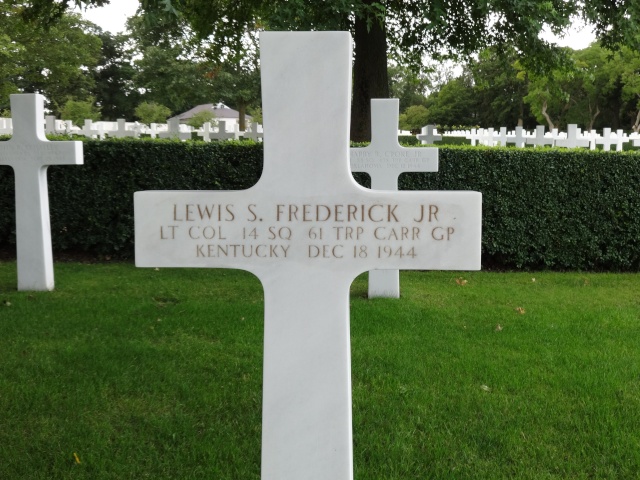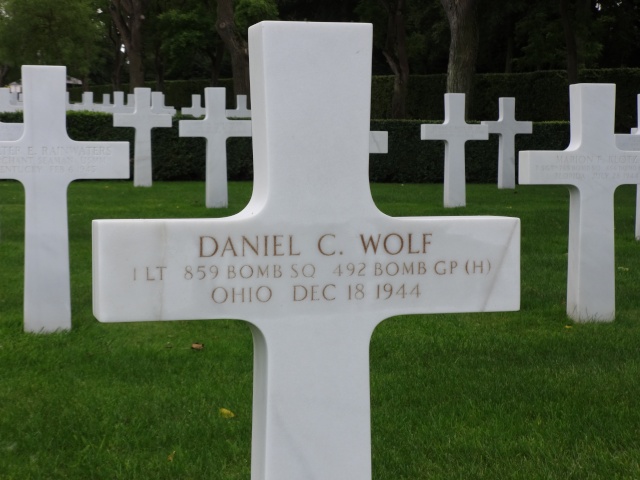 Incidentally Mark, the grave position details on this site are correct, I seem to recall you thinking that they may have changed.
Dave